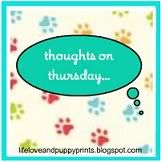 As I've mentioned at least a million times, I am obsessed with the Academy Awards and every year I try to see as many of the nominated movies as I can (see how I'm doing over there on the right side of the blog). With less than a month until the big day I have a lot of work to do. I have spent all of my free time this week packing in movies. Here's what I've seen and what I thought...
*Last Friday me and the fiance met up with my BB and her fiance for dinner and to see True Grit. I liked it. It wasn't my favorite movie of the year but I thought it was really well made and both Jeff Bridges and Hailee Steinfeld did an amazing job. True Grit is nominated for 10 awards, and I know for sure they'll win at least a few of them.
*On Tuesday, I saw Blue Valentine. This was a tough one. The acting was AMAZING, Ryan Gosling definitely got snubbed! It was a really gritty and really real potrayal of a relationship. I definitely appreciated the way Derek Cianfrance (the director) decided to tell this story. But, because it was so real it was hard to watch. I liked it, but I wouldn't recommend it to anyone getting ready to walk down the aisle.
*On Monday I rented Winter's Bone. I didn't like it. I thought it was slow moving and overall boring. The lead actress, Jennifer Lawrence, did a great job and I think she deserves her nomination....other than that I was underwhelmed.
*I also rented The Kids are Alright. I loved this movie. Do I think it deserves a Best Picture nomination? NO. Do I think Annette Benning deserves a Best Actress nominations? YES. Do I think Julianne Moore's performance was even more Oscar-worthy? YES. Do I think Mark Ruffalo deserves his nomination? Maybe not.
*This weekend I'm excited to finally see The Social Network and Toy Story 3 and I'm hoping I can maybe squeeze in one more nominated film as well!