Linking up with the lovely
Ashley
for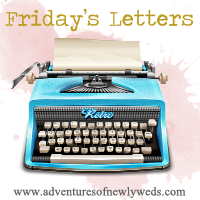 Dear Nashville,
just one work day stands between me and you. Can't wait! See you tonight.
Dear Justin Bieber,
would you kindly consider changing your tour dates so you are in Minneapolis ANY other day besides my brother's wedding day?
Dear mama-in-law Judye,
HAPPY BIRTHDAY!!!
Dear Irrational Fear of Flying,
Could you, like, go away. I don't know why you started recently but it's super annoying.
Dear Tazo,
Thank you so much for making a decaf chai and for pricing it for significantly less than Starbucks charges me.
Dear Boobs,
Please stop growing...this is getting ridiculous.
Dear JJ & Baysie,
I'm going to miss you two this weekend and please let the house be in the same condition as when I leave it. PLEASE.
I hope everyone has a marvelous weekend!