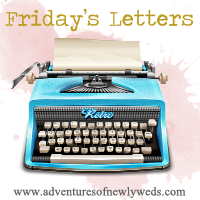 Dear Mama,
HAPPY BIRTHDAY!!!! I love you.
Dear Work Day,
Hurry the F up, I want my weekend!
Dear Husband,
I love you.
Dear Baby,
Can you find a way to tell me if you're a boy or girl? I can't take it anymore!
Dear Minnesota Bloggers,
Check out the
MN Bloggers blog
, read my awesome post and get to know me better!
Dear Husband's Sweatpants,
I love you so much, thank you for being so comfortable.
Dear Bailey,
You're the cutest thing I've ever seen.
Dear Mother Nature,
Please stick to this game plan, but feel free to add some sunshine on Sunday. I would like to be by the pool this weekend.
Dear Snow White and the Huntsman,
I am excited to see you tonight and hope you are as awesome as the previews make you out, despite Kristen Stewart.
I hope you all have a wonderful weekend!